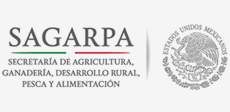 From August to September 2014 & from January to February 2015 the «HD Event Management Company» has been organizing business meetings and negotiations for representatives of Mexico at the «World Food» and «ProdExpo» exhibitions, which were held in the "Expocentre".
With the participation of SAGARPA, the Mexican Agricultural Council of the European region, and with the support of the Embassy of Mexico in Russia – more than 25 Mexican companies of the food sector were presented in the pavilion of Mexico.
Our task was to conduct a preliminary analysis of the market and to develop of a database of potential Russian importers, retailers and distributors in the industry. On the basis of the obtained data we have been organizing business meetings for Mexican producers and were coordinating them directly throughout the events.
The exhibitions were a great success, while the new appointments and contacts led to the conclusion of new contracts for exporting products from Mexico to Russia.
The project of the HD Event Management company